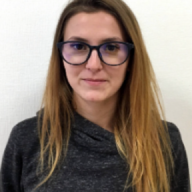 Summary
Ruby Developer on 10+ web projects: project management tools, custom social networks, cryptocurrency platforms, healthcare products. Hands-on experience in backend development, including testing, optimization, integration, and deployment.
♦️ 4+ years of primary experience in Ruby;
♦️ Experience as a speaker on the Ruby conference;
♦️ Upper-Intermediate written and spoken English;
♦️ Hobbies: reading, running, snowboarding, wakeboarding;
♦️ Personal traits and skills: analytical skills, responsibility, the ability to analyze complex technical information, result-oriented.
TECHNOLOGY SKILLS
♦️

languages:

Ruby, JavaScript (basics)
♦️

frameworks:

Rails, Hanami, Vue.js (basics), Trailblazer
♦️

databases:

PostgreSQL, SQLite, MySQL, Redis, Cassandra DB
♦️

frontend:

HTML5, CSS3, Semantic UI, Bootstrap
♦️

services:

Amazon, Swagger, Docker, Docker Compose, Rancher, Digital Ocean
♦️

tests:

Rspec, Capybara, Minitest, Unit test
♦️

cvs:

Git
♦️

ide:

RubyMine
♦️

ci and systems:

Jira, Travis-CI
ARTICLES